Contents: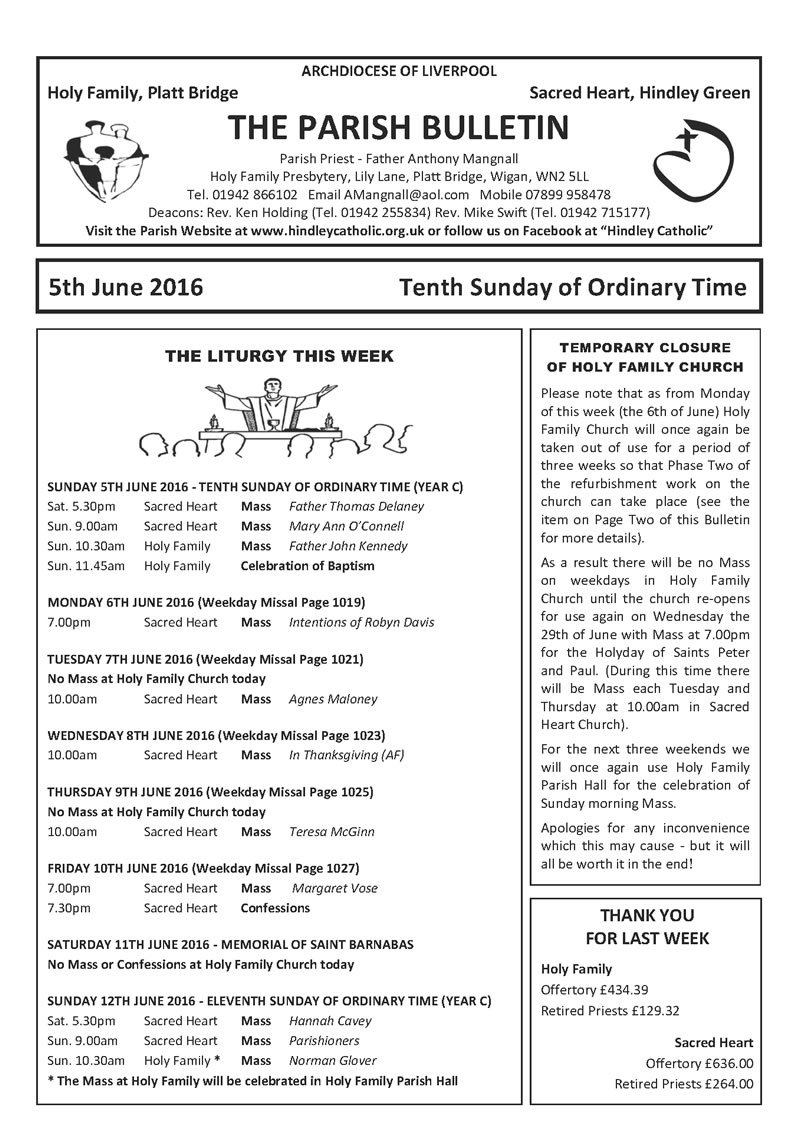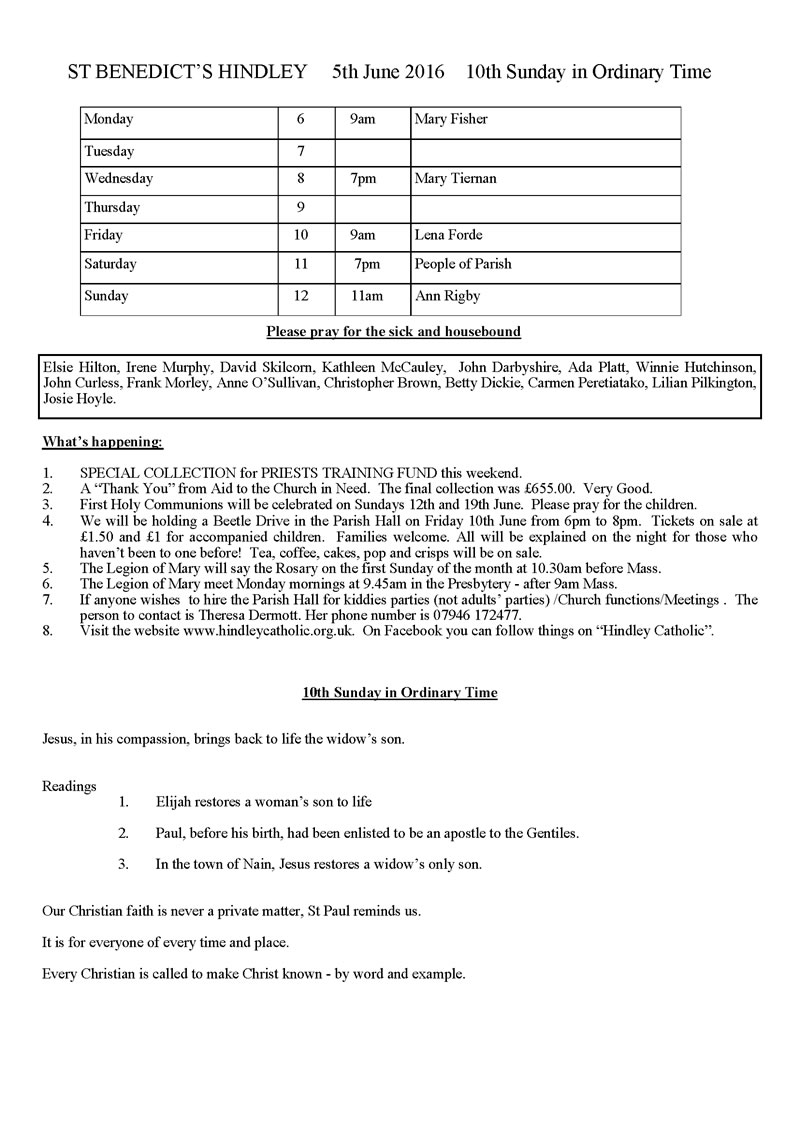 ---
Elbows, skulls and holy hands: Venerating England's saintly relics
There is an interesting article on the BBC website which includes the relic of St Edmund Arrowsmith

http://www.bbc.com/news/uk-england-36398287
---
Northern Catholic Conference
The Northern Catholic Conference is an opportunity for Catholics in the North of England to join together to share and celebrate faith.
This year it takes place from Friday the 17th to Sunday the 19th of June at Liverpool Hope University and this year's theme, in keeping with the Jubilee Year of Mercy, is "Blessed are the Merciful; they shall have mercy shown them." (Matthew 5:7).
Speakers will include Father Denis McBride, Father Pat Deegan, Tony Hickey and Sister Seraphim.
For more information contact Kevin McKenna on 0161 282 5523 or 07504 130749 or visit www.northerncatholic.co.uk
---
Retreat for Under 40's
Searching for something more in life and wanting to deepen your relationship with God?
There is a wonderful opportunity to go on silent retreat at the Jesuit Retreat House, by the sea at Barmouth in Wales.
This is a 6 day retreat from the 22nd to the 29th of July and is aimed at youth (those in their 40's and under or thereabouts!)
Donations are accepted towards the cost.
Interested? For more details and booking information visit the website at http://www.beunos.com/barmouth.htm or email Father Damian Jackson SJ at damianjack@aol.com
---